"I met the team from Yorkshire Pasta at BBC Good Food Show. I cooked my wild boar sausage pasta with their rigatoni, absolutely delicious! Nice to meet such a wonderful team of people from the north of England producing an amazing product."
CHRIS BABER, CHEF
~
"Great Pasta, Respect"
MARCO PIERRE WHITE, CHEF
~
"Outstanding quality, bronze-cast artisanal British pasta… If that's not enough to make you love them, then all you need to do is taste it! We are big fans in our household and there really is nothing quite like it on the market."
SABRINA GHAYOUR, CHEF
~
"We are delighted to welcome The Yorkshire Pasta Company to our café tea rooms. Our Alpine Pasta is a popular dish, inspired by our Swiss Yorkshire heritage. Bettys is always keen to work with local producers and to support high quality suppliers. The Yorkshire Pasta Company is a small and dynamic business which, like Bettys, is committed to creating beautiful food."
LISA BENNISON, PRODUCT & INNOVATION MANAGER, BETTYS
~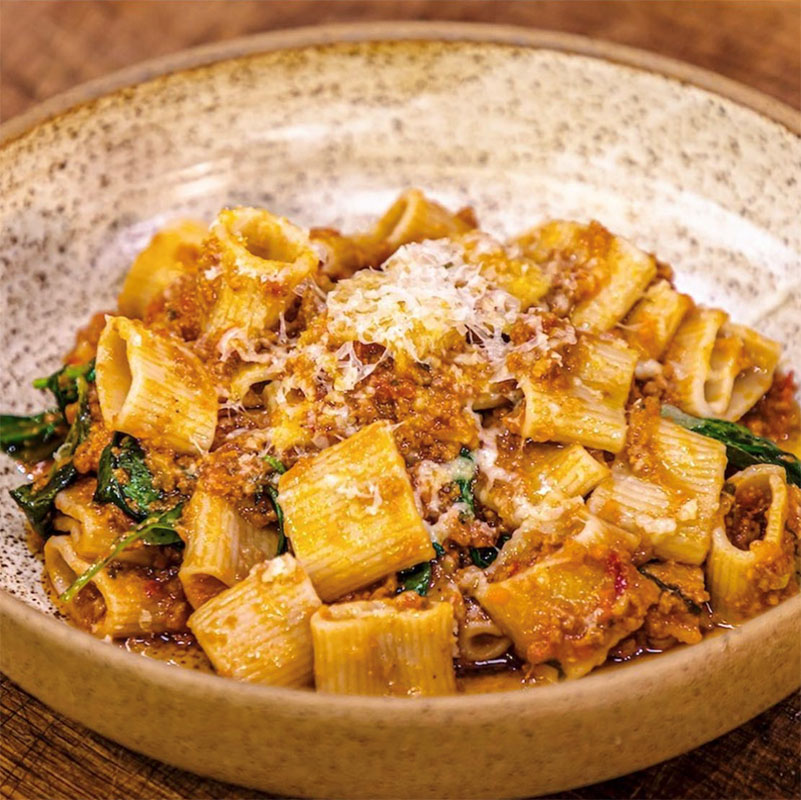 "I'm passionate about working with local suppliers, so when the Made In Oldstead team and I decided to launch our new line of gourmet comfort food menus, it was a no-brainer to partner with Yorkshire Pasta Company. A really quality, British product made with love and time, and pairs perfectly with our ragu."
TOMMY BANKS, MADE IN OLDSTEAD, CHEF
~
"Just placed my next order for your excellent pasta. I have said it before but it really is the best I have ever tasted, and my family and I love it. So thanks for being so excellent."
SIMON, MANCHESTER
~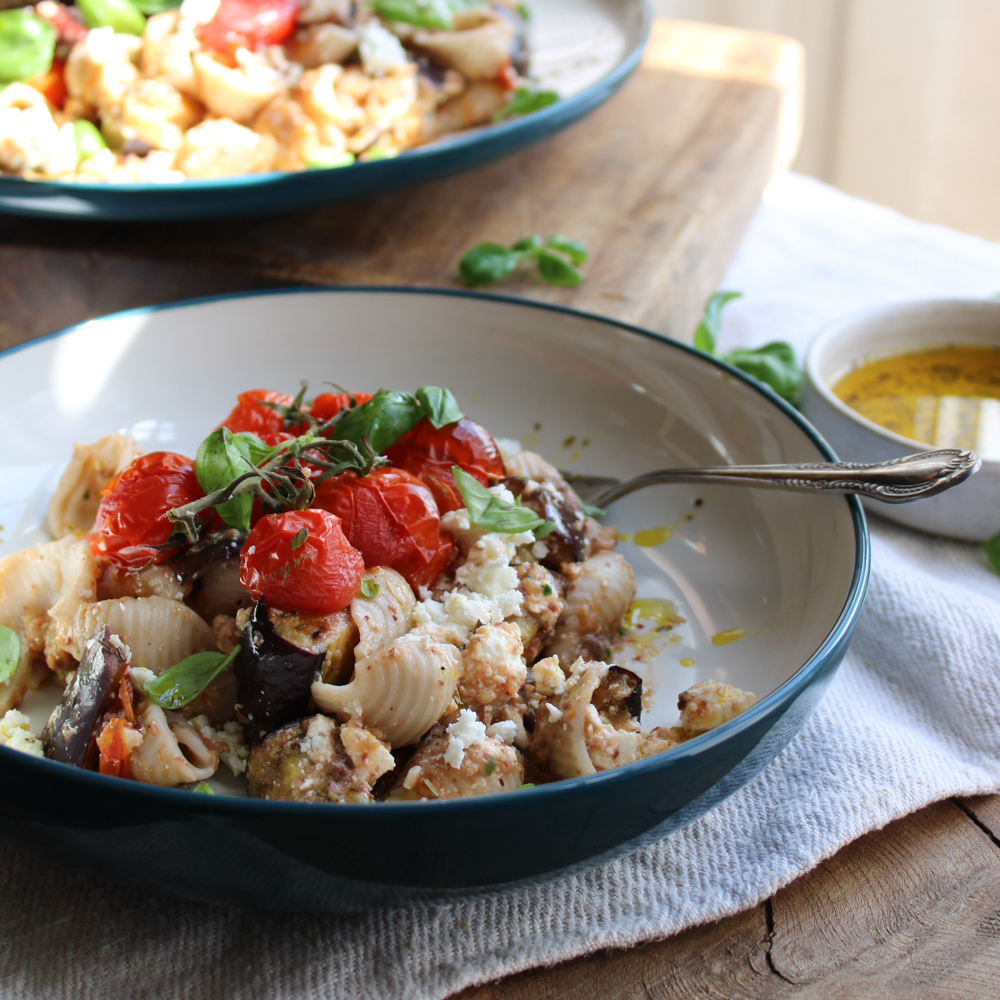 "I love your product, it is very good quality pasta. And reasonably priced when compared to the very high premium Italian brands you compete with."
BENJAMIN
~
"I cannot think of any way you can improve. Your pasta is wonderful and I would be ordering more often if it wasn't just me that ate it."
LYNNE
~
"Thank you for your efficient service with your delicious, quality pasta and your green credentials, all of which are important to me."
ANN
~
"I like the quality, which is key in Italian cooking and being UK produced is important to me. Hope the business keeps growing."
CHRIS
~
"Just wanted to say I bought your pasta from the Tockwith Show at the weekend, we had some tonight and it was fantastic, we have family in Italy and unfortunately didn't make it over this year, I now feel like I haven't missed out ! It was unbelievable thank you very much it made such a difference. We are definitely converts to Yorkshire Pasta."
OLIVER
~
"Your passion and determination was quite amazing! Needless to say I bought some of your pasta and have just had some for lunch. I used the No 4 and added cooked mushrooms and broccoli and used creme fraiche for the sauce together with wilted fresh spinach, topped with a sprinkle of parmesan! It was just delicious!"
JACKIE
~
"Tried your fusilli yesterday and really enjoyed it. It will make a regular appearance and we will enjoy trying the rest of the range."
ANN
~
"Absolute favourite pasta ever! So glad we discovered you, service is excellent and product is super! I can't and won't eat supermarket pasta ever again, such a quality product – really makes a meal. So worth while purchasing, available in a few shops locally now (I'm in Yorkshire) but I still order direct from you too! Well done!"
JAYCE
~
"I just wanted to say your pasta is absolutely delicious and so tasty. Thank you for a fantastic product. I am so grateful I found it!"
DAWN
~
"We bought 3 bags of your pasta at Malton Monthly Food Market last Saturday and you were kind enough to give us a recipe to try 'Sundried Tomato Yorkshire Pasta Tortiglioni with Crispy Garlic & Sage' and I have to say it was LUSH! The pasta was perfect with the sauce just as you stated it would, clinging to it like a warm comforting hug. To us the recipe tasted so authentic and as good as any we have tried in an Italian restaurant. I will definitely be trying more recipes from your website. When stocks are low, we will be ordering again."
PAUL
~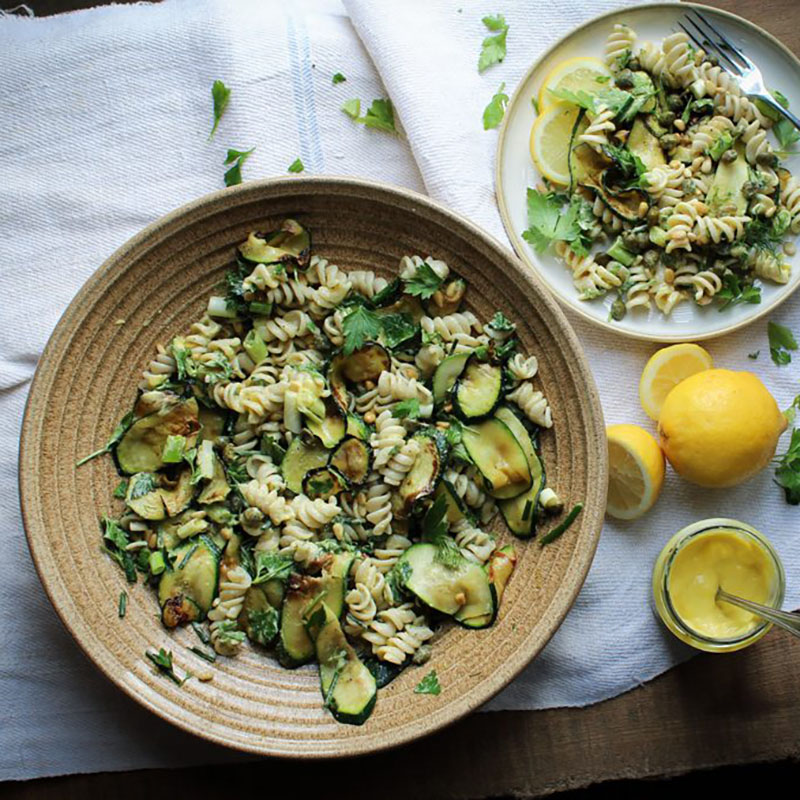 "Just to let you know that we bought 3 bags of pasta from your stall at Malton's Food Festival on Sunday. Firstly thank you for explaining the manufacturing process – we learnt something! Since then we have had your pasta for tea twice and have to say it's the best we have ever tasted and it takes up the surrounding sauce so well. We are a trifle ashamed that living locally we had not tried Yorkshire Pasta before but in future it will have a firm place in our kitchen. All the best and good luck for the future."
PAUL & JEN
~
"I've found the whole story of The Yorkshire Pasta company truly inspirational and being a Yorkshire lass myself am keen to support your progress. So I'll definitely be adding your pasta to my foodie hampers from Yorkshire to family this Christmas."
CAROLINE
~
"This is my second order for this pasta and it is my intention to keep buying it.  Why wouldn't I?  It is made from wheat grown in this country, manufactured in Yorkshire (the north!) and tastes incredible.  Would recommend it to anyone.  You will only be disappointed if you expect it to taste like mass produced pasta."
JANET
~
"This is actually the second time we've bought from you. The first was after seeing you on James Martin's programme. A great recommendation and certainly the best pasta we've tasted. Thank you."
MIKE
~
"We first saw you on James Martin Saturday Morning and I think almost immediately bought 10 bags… there's a little left so we'll reorder soon. Mainly I wanted to say it is 'delicious' and on Friday I made our crab, lemon, chilli and parsley recipe. It was a great decision the pasta coated beautifully with the crab sauce. Usually it gets stuck to the pan! We are a completely converted to Yorkshire Pasta and had a heavenly pasta weekend."
LOUISE
~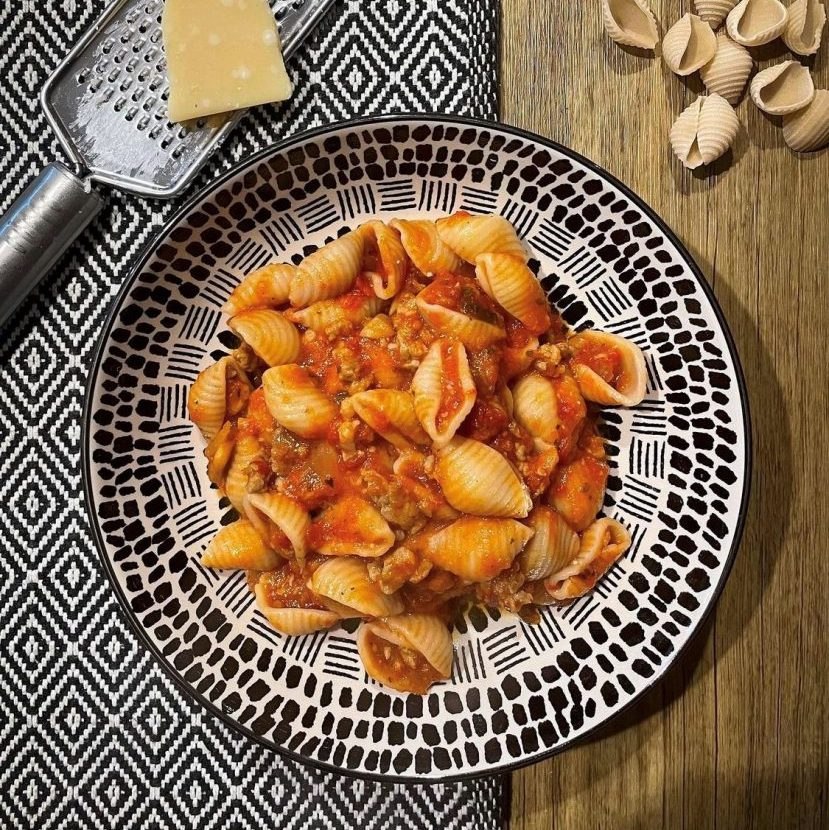 "Just a quick note to say wow, amazing pasta! I had heard about your brand and was delighted when I walked into my local butchers to see your pasta on sale. I have just made with an Ottolenghi ragu and absolutely divine! I cannot wait to try some more varieties of the pasta, it really does taste delicious and exceptional compared to fresh/ other brands. I love feeling passion in my products I buy and I am now a customer for life."
NATHALIE
~
"My wife and I really enjoyed the penne pasta that I bought. It really is excellent. Also, I just wanted to say how impressed I was when meeting you. It probably doesn't get said as often as it should, so well done on setting up your business. You deserve every success. All the best."
ANDREW
~
"Once you have had this pasta any others are poor substitutes. Great flavour and texture and it holds the pasta sauce. It goes brilliantly with the James Martin ragu recipe. We always have Yorkshire Pasta in the cupboard and are spreading the word with friends and family. Thanks so much."
MIKE
~
"I have been eating pasta since I was a wee lad in the 1950s, My mother was from Salerno in Italy and met my Dad from Britain during World War 2, many fun stories about them both.  I am sure she would have been fascinated and proud of your efforts, with the words "Roy – Questa Pasta è una meraviglia"."
ROY
~
"Me and my partner were at one of your demos during the Malton food market, we left with 3 bags on the day and loved it! My partner is Italian so as you can imagine we get through a fair amount of pasta. We're always looking out for things that are sustainable and local, so alongside the above was a no-brainer. We wanted to thank you and your team for inviting us into the demo and cooking some delicious food but also for the efforts you've put into building this sustainable, locally sourced and most importantly, tasty idea. Look forward to trying the others"
DAVID
~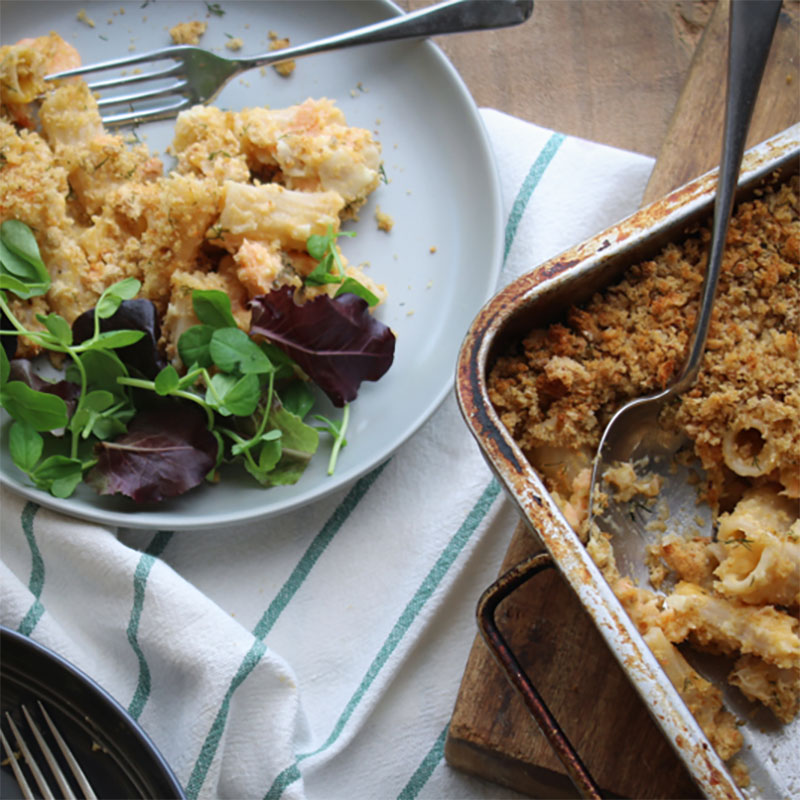 "I am 73 years years old and because of health problems I have to watch what I eat and drink. I was a little apprehensive at first but your pasta looked so inviting I had to try some. The only problem was that our 12 year old granddaughter Alicia, who was here at the time, took a shine to your pasta as well and asked if she could have a taste. Well it seems that she can't count because instead of a taste she must have had two or three 'tastes' at least. Then wanted to take the rest home for later. I tried to stop her but it caused tantrums and tears. (Most of them were mine!) I ended up having a taste.
Thank you very much for your absolutely delicious pasta. I only had a taste but it was well worth it. Keep up the good work."
STUART
~
"Absolutely love this pasta. Great taste and texture and holds sauce really well. That it is locally produced with sustainable packaging is great."
KIM
~
"I cannot think of any way you can improve.  Your pasta is wonderful and I would be ordering more often if it wasn't just me that ate it.  There is only my hubby and myself but he won't pasta which is really annoying. "
LYNNE
~
"The order has already been delivered & I wanted to thank you for such excellent service."
GLENDA
~
"I first heard about the Yorkshire Pasta company when they featured on the James Martin Saturday Morning Show.
I ordered some bags of pasta from the Yorkshire Pasta Company to try. I would not go back to any other pasta. The pasta is dried, easy to cook, has great taste. It comes in sustainable recyclable paper bags and not plastic.
I would strongly recommend that you try the pasta from the Yorkshire Pasta Company. It is great value and great taste. Always good to have in the cupboard."
TIMOTHY
~
"I had heard about your brand and was delighted when I walked into my local butchers to see your pasta on sale.
I have just made with an Ottolenghi ragu and absolutely divine!
I cannot wait to try some more varieties of the pasta, it really does taste delicious and exceptional compared to fresh/ other brands."
NATHALIE
~
"Really lovely pasta! Tastes so much better than supermarket/cheaper alternatives. We absolutely love it and have ordered a few times! Delivery is swift and we think for such quality pasta it's good value!"
JAYCE
~
"After trying the pasta at Malton food festival, hearing the story and buying a few bags on the day, me and my partner decided to purchase the Yorkshire bundle to try the others.
All so so lovely, I couldn't recommend the products more."
DAVID
~
"Excellent pasta, superb quality, so much better than the mass produced offerings found in supermarkets. Great customer service and selection of recipes available."
GERRY
~
"I was given packet of Yorkshire Pasta as part of an amazing Christmas hamper and it was my favourIte thing in it. I've been comparing it with other premium brands, including various Italian ones, and none is as good as this. I've just treated myself to one of their 5kg sacks, to make sure I don't run out any time soon."
JONATHAN
~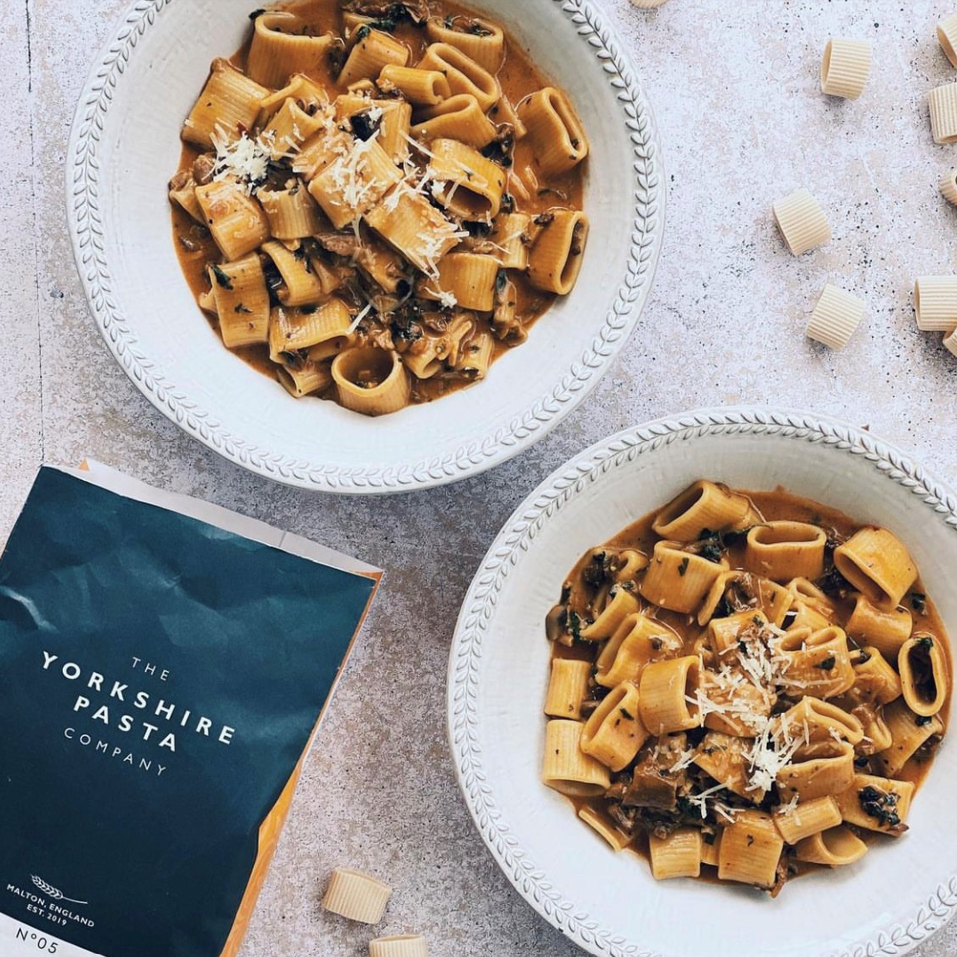 "My friend was so happy to receive the pasta!
Easy to use website and shipped on time 🙂"
LIZZ
~
"We love this pasta so much, supermarket pasta just doesn't compare. The whole family are fans, and luckily we've just discovered your bulk bags"
CINDY
~
"Great quality product that is made in uk. Service is excellent. Pasta maintains a little bite after cooked unlike some other brands."
DAN
~
"Fantastic pasta. Great taste. We love it. Thank you."
DENNIS
~
"The best pasta ever. Just had another recent delivery. Couldn't recommend more. Love love love"
JOOLS
~
"Excellent product. Prompt delivery. I wouldn't buy my pasta anywhere else."
RONA
~
"High quality penne pasta and excellent service. I will purchase again and again."
JOHN
~
"Great taste, fast delivery- Kids also loved meals made with this pasta- Fun to buy from an artisanal UK producer."
ROBERT
~
"Excellent pasta and delivery service, you can tell immediately the difference in taste and texture to supermarket offerings"
ANDY
~
"We bought pasta from the Yorkshire Pasta Company after seeing it on James Martin's programme. We were a little sceptical that it could be that good but it is. All of our pasta now comes from them and we enthusiastically recommend it whenever we can. A first class product and service to match"
MIKE
~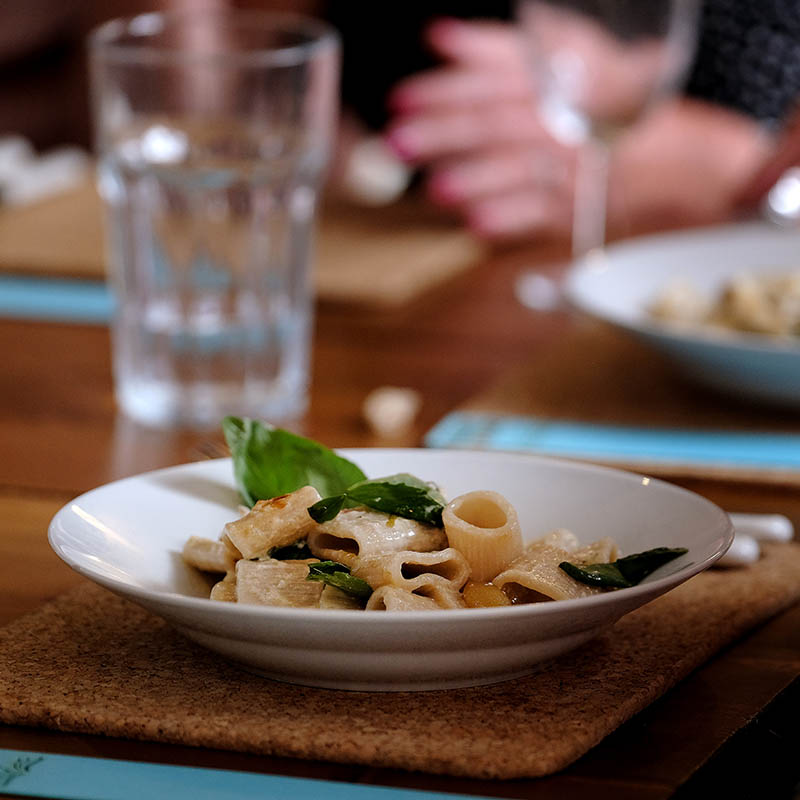 "Been buying this stuff from a couple of farm shops nearby for a couple of months and am enthralled. Don't know what exactly it is that they do to make it so different to mass market pasta as it's the same ingredients afaik, but the moment you open the box it's obvious that it's a cut above from the colour and the texture, and the proof is of course in the eating."
DAVID
~
"It's always special to make a meal with this pasta. Better colour, better texture and better taste."
SUSAN
~
"Great company, with fantastic products all backed up by an amazing service. Well done keep it up. Many thanks."
MICHAEL
~
"Purchased on line twice now as a present for a very good friend's. They absolutely love it"
ANN
~
"Fantastic pasta and great service from ordering to delivery"
JENNIFER
~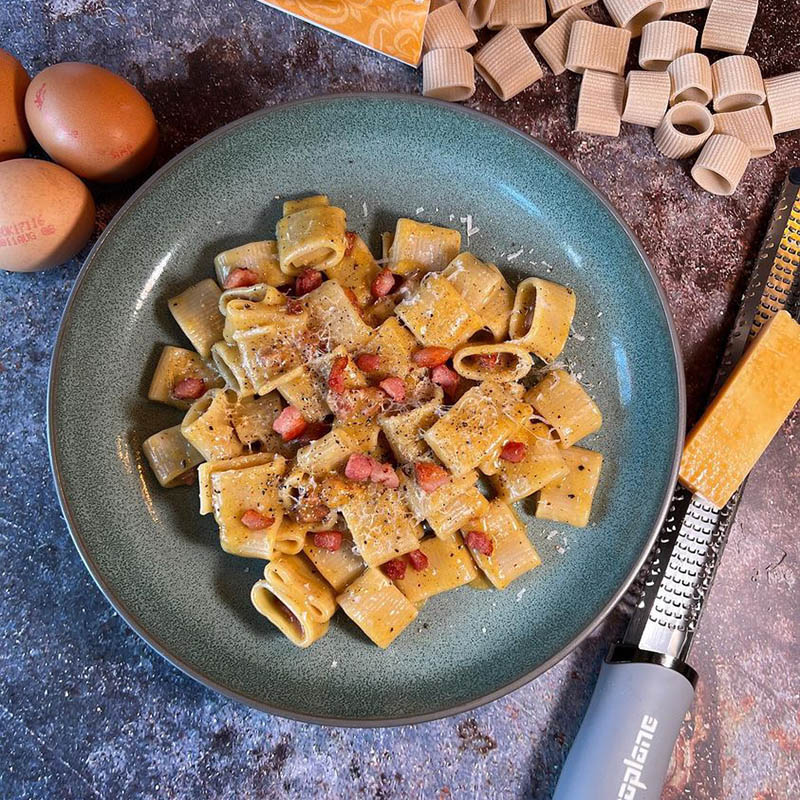 "We have been ordering and eating Yorkshire Pasta for a couple of years now. It is truly delicious!"
NICOLA
~
"Oh this isn't our first purchase of Yorkshire pasta!  We have until recently purchased it from our local garden centre, however, they have stopped stocking it (along with several other of our favourite premium products), so the simplest thing was to get it from you direct.
Congratulations to everyone involved in the creation of your product – it is absolutely divine!"
JACQUELINE
~
"Pasta looks great on the shelves. Great packaging and thanks for the point-of-sale stuff. People are enjoying hearing about it!"
PATRICK, SUPERONI, EDINBURGH
~
"The people of Huddersfield can rejoice! Thanks again, it's such a big help and nice to have that personal touch, being able to request something like this is why I prefer to find local, decent people, businesses and wholesalers."
JAKE, ZERO YORKSHIRE, HUDDERSFIELD
~
"I look forward to receiving more of your delicious pasta. It honestly is the best dried pasta I've ever tasted."
DANIEL, SOUTHSEA DELI, PORTSMOUTH
~